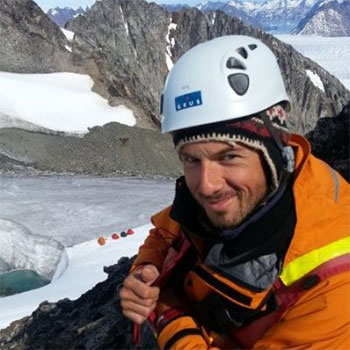 My research interests lie in the coupled chemical and physical processes that operate in igneous systems, how they drive magmatic evolution, and their implications for mineralising systems. I address these topics using a combination of petrography, in-situ chemical analyses, field work and geophysical scaling laws. My role in HiTech AlkCarb is to run the field expedition to Greenland, and to provide scientific input to work packages 2 and 5.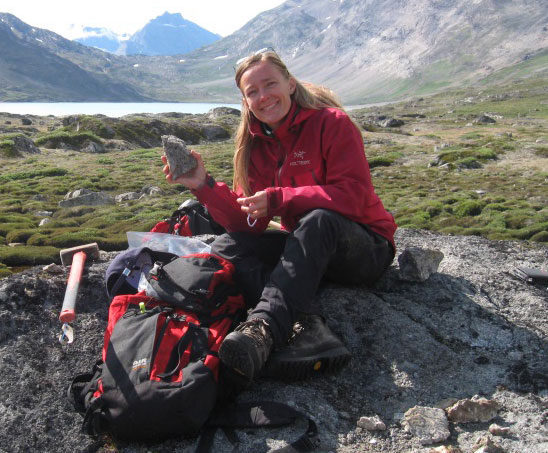 I am a senior geologist at GEUS, focusing on the Precambrian geology of Greenland. I have participated in a number of mapping and research projects in different parts of Greenland, including the REE-rich Gardar province. My background specialisation is in geochronology, isotope geology and geochemistry. More recently, I have also been involved in resource assessment of various commodities (e.g. REE, uranium, zinc, etc.) in Greenland. I am part of the Danish Center for Minerals and Materials (MIMA), which evaluates the criticality of mineral resources. I am also part of the EURARE project.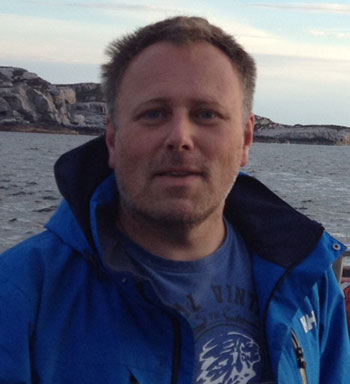 I am an applied geophysicist at GEUS and have wide experience with processing, developing and interpretation of various geophysical data (magnetic, radiometry, MT, seismic tomography, georadar and gravity) for applications in mining, for slope instability studies and in hydrocarbon exploration. A particular research interest of mine is the combination of multiple geoscience data in joint inversion approaches. I will be involved in the integration and interpretation of geophysical data in HiTech AlkCarb.
Dr Graham Banks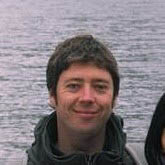 I am an exploration geoscientist with 11 years industry experience, now working as a postdoc on HiTech AlkCarb. I bring application of magmatic processes, structural geology, frontier exploration, predictive exploration targeting, quantifying geological risk and license area evaluations from around the world. My interests put me in the overlap zone of geoscience research, industry exploration and strategic exploration decision-making. I have several aims during my research in HiTech AlkCarb:
Develop a GIS-based mineral system framework for carbonatite-hosted REEs, at several scales.
Test the capability of this mineral system in a predictive exploration targeting model.
Enhance overlap between HiTech AlkCarb results and the needs of critical metals explorers.
Add value and new viewpoints to the HiTech AlkCarb projects.